Creating an

inclusive community.
FOR individuals In

Recovery.
The Peer Recovery Support Center at The Red House building opened in February 2020. The Center serves as a safe place for those seeking help with Substance Use Disorder.


Recovery Support Center Ribbon Cutting Ceremony, February 2020
FOR individuals OF

ALL ABILITIES
SUPPORTING

CHILDREN and Families
Island Wide Youth Collaborative

Expands
The Island Wide Youth Collaborative, our Massachusetts Family Resource Center, secured a contract with the Department of Children and Families, enabling a significant expansion for the Center. Since the transition, four new full time employees have joined the IWYC team, increasing programming and support for parents and caregivers in our community
Nurturing Fathers Pilot

Program SuccesS
Our MV Family Center worked in collaboration with the Dukes County Sheriff's Office to offer a 13-week Nurturing Fathers program for incarcerated fathers/grandfathers in our community. The Nurturing Fathers curriculum is evidence-based, and teaches parenting and nurturing skills to men.

"The work we do [in this program] is strength based. Parenting is a skill that needs to be taught, and Nurturing Fathers gives participants access to skills to empower them to navigate the dynamics of those relationships; it is the children and families who ultimately benefit." - Kim D'Arcy, MV Family Center Program Coordinator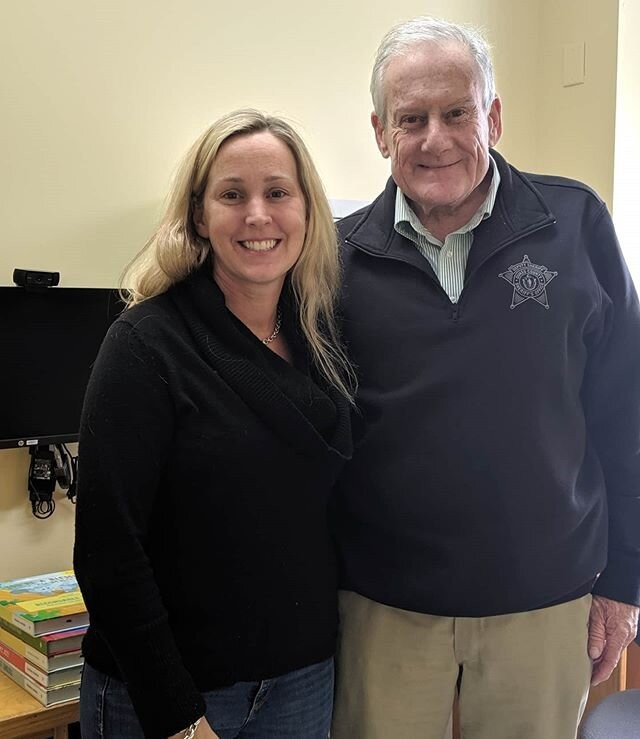 Right Photo: MVCS Family Center Coordinator Kim D'Arcy and DCSO Inmate Education Director Bob Moore
Co-Facilitate the Nurturing Father's Program at the DCSO Jail and House of Corrections.
Families touched by the MV
Family Center in FY20.
Clients served by the Island
Wide Youth Collaborative in FY20.
Individuals supported
by Island Employment Services in FY20.

Families supported
by the Family Support Center in FY20.

Individuals supported by the Peer Recovery Support Center in FY20.